Social engagement
FRIENDLY: CLUBS OF ELITE 1 & 2 IN RODING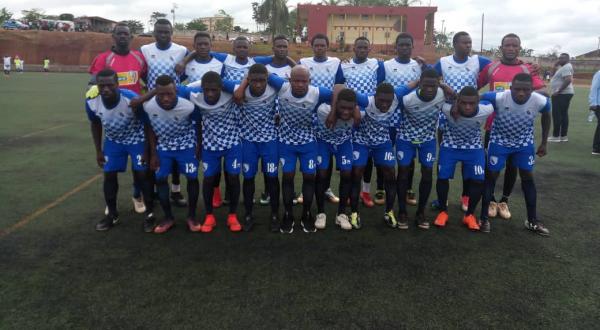 In anticipation of the start of the professional championships announced on 18 October 2019 by FECAFOOT, Douala-based clubs are taking part in a pre-season friendly tournament.

They are in total six clubs of the elite to take part since Wednesday,
September 25,2019 at CICAM stadium at the first edition of the"Fair
Play Tournament". These include,the Sports Union, Leopard FC, Dynamo FC,
New Stars, Avion FC all of Douala and Bamboutos FC Mbouda. To these six,
we must add, the Dream Team Mbilla coach (consisting mainly of players
without contracts), and three clubs of the lower divisions, namely, Donlap
Academy,Real New Bell and AS Dauphine.

For all these clubs and even more for the first six cities, it is neither
more nor less than a friendly break-in tournament whose main objective is
the preparation of the 2019/2020 season. This tournament will extend over
five days. It should allow each staff to assess the level of preparation of
its workforce to make any adjustments before the start of the professional 
championships announced on October 18 by FECAFOOT.